Inter-Academia 2015: Conference report
From 28 to 30 September 2015, Inter Academia(IA) 2015 Conference was held in Hamamatsu, Japan, hosted by Shizuoka University. Around 140 participants ( mostly academics and young researchers from 10 Eastern-Central European Universities and 3 Asian Universities ) attended the event.
Monday Sep 28
The conference started at the Hamamatsu Congress center with the opening speech of the conference chair, Prof. Masaaki Nagatsu and the University presidents, Dr. Yukihiro Ito of Shizuoka University and Prof.Vasile Isan of Alexandru Ioan Cuza University of Iasi (Romania).  It was followed by the key-note lectures of Prof. Dumitru Luca (Alexandru Ioan Cuza University of Iasi) on 'New perspectives in low-dimensional titania-based materials' and Prof. Jun Kondoh (Shizuoka University) on 'Surface Acoustic Wave Sensors for Human and Structural Health Monitoring'. 15 presentations were delivered on the latest research findings in the fields of Terahertz, Plasma Physics and Informatics..
Tuesday Sep 29
The second day was dedicated to young researchers' and students' Oral & Poster presentations. These were evaluated for 'IA 2015 Best young researchers award'. A total of 67 young researchers, not only from Eastern-Central Europe and Japan, but also from Bangladesh, India, Indonesia, China & Kazakhstan, presented their research work.
In the afternoon, the participants visited SUZUKI Plaza Museum, where Inter- Academia's longtime sponsor SUZUKI Co. organized a special tour for them. The introductory presentation of SUZUKI Co. mentioned their recent business development in Hungary, since some of the IA members were from that country.
Wednesday Sep 30
The third day began with research presentations in the field of 'Nanotechnology & automobiles' and 'Material Science and Nanotechnology'. 14 researchers delivered presentations during the morning session, which was followed by a Q&A session. The formal part of the IA 2015 conference was closed by the remarks by the General Chair of IA 2015, Prof. Nagatsu and the director of the Research institute of Electronics, Shizuoka University, Prof. Mimura. The closing ceremony also included an introduction of next year's IA2016 host city of Warsaw, Poland. Prof. Jablonski (Warsaw University of Technology)showed off the delightful face of modern Warsaw, and welcomed the members to next year's conference. In the afternoon, the participants went on a cultural tour around lake Hamana, visiting an art Museum, an old train station and a Japanese Sake brewery.
The last activity of the whole IA2015 event was a Banquet, which gathered many key persons who have greatly contributed to the development of the Inter- Academia community. We had two IA founders, Emeritus prof. Kando and Emeritus prof. Araki of Shizuoka University, as well as members of SUZUKI Co. and Suzuki foundation, who have been generously funding IA for the last 10 years since its inception. There were two important ceremonies on that night, one was the young researchers award ceremony and the other was the awarding ceremony of the certificate of appreciation to the contributors of the Inter- Academia community.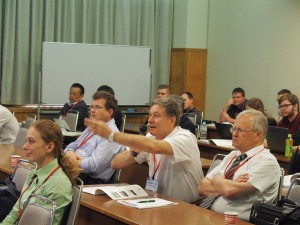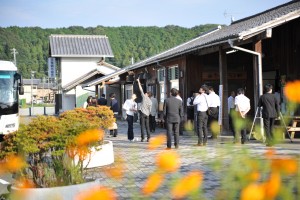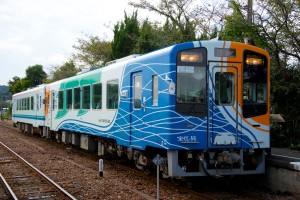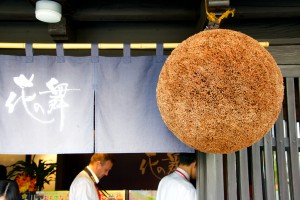 The certificates of appreciation were awarded to
Emeritus Prof. Masashi Kando (Shizuoka University)
Emeritus Prof. Nobuyuki Araki (Shizuoka University)
Prof. Ryszard Jablonski (Warsaw University of Technology)
Prof. Dumitru Luca (Alexandru Ioan Cuza University Iasi)
Prof. Annamaria R. Varkonyi-Koczy (Obuda University)
Prof. Arturs Medvids (Riga Technical University)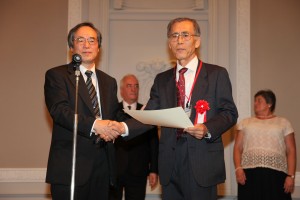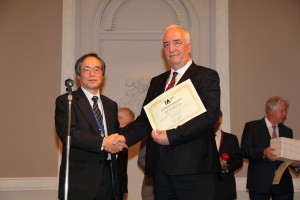 The best young researchers awards were received by
Tomy Abuzairi (Shizuoka University)
Teréz A. Várkonyi(Óbuda University)
Atsutaka Miyamichi(Shizuoka University)
Adrienn Dineva (Óbuda University)
Maciej Nalewczyński(Warsaw University of Technology)
Karthikeyan Rajan(Shizuoka University)
Liga Grase(Riga Technical University)
Pandiyarasan Veluswamy(Shizuoka University)
Inter-Academia 2015 Conference : Facts and Figures
Date: 28-30 September 2015
Venue: ACTCITY Hamamatsu, Congress Center, Shizuoka, Japan
Size of the turnout:Total: 145     (Young researchers:  67 )
From overseas :44  (Poland: 3, Romania: 8, Hungary: 5, Belarus: 3, Latvia: 5, Bulgaria: 2, Ukraine: 6, Slovakia: 2, Russia: 3, Lithuania: 4, Malaysia: 2, Indonesia: 1)
Japan: 101   (Shizuoka Univ.:93, Suzuki.Co: 3, Osaka Univ.: 2, others:3)
Participating IA member universities:
Shizuoka University
Comenius University, Slovakia
Warsaw University of Technology, Poland
Alexandru Ioan Cuza University, Romania
Gomel State University, Belarus
Riga Technical University, Latvia
Sofia University, Bulgaria
Óbuda University, Hungary
Taras Shevchenko National University of Kyiv, Ukraine
Petersburg State Technological Institute, Russia
Kaunas Institute of Technology, Lithuania 
Update:2015/10/16